SPONSORSONE INC.US SYMBOL: SPONF
Canada: SPO |  Germany: 5SO.F
Last Price: .0295  |  Website  |  Latest News

Sometimes AMAZING things happen to those who wait…

When we first profiled this company last fall, it was trading at just .0069  And yes, members were able to snag an immediate 137% GAIN.

However, as we highlighted the long-term potential of this very diverse company…if you listened and held onto it through February to highs of .11, you'd have seen up to an INSANE 1,494% GAIN from our Alert price!

But fear not!  If you missed out last Fall, this Alert could be ready for yet another leg….

Why?  This company has hit the TRIFECTA – operating in 3 of the HOTTEST Industries today!

And since we last covered it, Arizona, Montana, New Jersey, and the big one…NEW YORK all Legalized Marijuana for recreational use!

Bitcoin has surged to New All-Time highs of $63,000.+ and bringing many other Crypto coins along with it!

And now this company just entered the very lucrative and Recession-Proof Craft Liquor Market that is ALREADY generating Revenues!

Not to mention, this is a company with extraordinary marketing & social media chops with plans to utilize them to introduce across all brands they claim!  (ANDDD they have plans to UPLIST!!)
| | |
| --- | --- |
| | SPONF |
WE ARE ISSUING AN IMMEDIATE ALERT ON SPONF FOR THIS WEEK!
SponsorOne Inc. (SPONF) is the leader in the next evolution of brand creation and digital marketing through influencer marketing, storytelling, and digital-commerce with the SponsorCoin platform and its highly scalable – smart contract-based digital-currency.
The company utilizes its proprietary platform that combines digital marketing, wholesale and retail distribution, branding and operational & funding capital, giving it a competitive first mover advantage in rapidly building, launching and selling proprietary brands focused in the craft Alcohol, Functional Beverage and Cannabis Sectors.
What initially brought SPONF to the forefront of the Cannabis Industry is it's involvement in what many call the "Rolls Royce of Cannabinoids".…CBG!
So what is CBG?As the cannabis plant matures, CBGA, which is the acidic form of CBG (Cannabigerol), is converted by plant enzymes. From the amounts of CBGA that are not converted, CBG is formed through decarboxylation.

Unlike CBD and THC, CBG gives no intoxicating effects – yet can be used to treat everything from glaucoma to inhibiting tumor growth to inflammartion.

The largest stumbling block to CBG's realization as a common therapeutic treatment is the cost of its production. CBG is thought to be one of the most expensive cannabinoids to produce. [Read More]

However, CBG is still rapidly emerging as the next type of cannabinoid that will be researched, developed and possibly put into thousands of mainstream products. It could revolutionize the cannabis industry and those who learn about it now could stand to reap the "early bird" benefits.
SPONF wants to be among the first to deliver branded products using this Game-Changing ingredient to the masses!
Chewables, dissolvable tablets, beverages, beauty and wellness products…it's all being developed with CBG!
In fact, the company just announced their entry into the pre-rolled smokable Hemp market – a market projected to reach up to $400 MIL!!  SPONF expects to start shipping this product by Q3 2021.
And once SPONF's products are ready for prime time, the company will utilize it's team of expert in-house marketers to blow it up to a global audience via its platform of influencers!
Influencers have disrupted the marketing industry as consumers look to them to make many buying decisions.  So much so, that the influencer marketing industry is on track to be worth up to $15 BIL by 2022!
Did you know that 40% of Twitter users say they made a purchase as a direct result of a tweet from an influencer?
With CBG quickly on its way to becoming an explosive component of the Multi-BIL dollar Cannabis Market + influencer marketing on the rise, SPONF could truly be the most Under-the-Radar and Undervalued plays on the market right now!
Not to mention, it's got a Low Float of just 844 MIL Shares all while trading at bargain-bin prices of just under 3 CENTS!
So could SPONF be poised for another run?  Let's take a look at this chart…
SPONF READY TO BREAKOUT TO THE NEXT LEVEL?
As we highlighted earlier, our original alert on SPONF back in September saw an immediate rally of 137%.
And while that was great – who would have expected what would come next?
Well….WE DID!
Back in February, SPONF went on an absolute PARABOLIC run to new All-Time Highs of .11 — generating up to 1,494% GAINS to those who held!
After that historic rally settled down and traders took profit, today we find ourselves just under .03.
However, as we look at the chart below, SPONF is now displaying a Descending Triangle Pattern nearing it's apex + our MACD Indicator is hinting at a cross into Bullish Divergence.
So could another full-on BREAKOUT back to past highs and beyond be IMMINENT?
Keep in mind, a return to highs of .11 from yesterday's close would yield up to 272% GAINS!
So what could propel SPONF to the next level?  Read on…
SPONF – UTILIZING THE POWER OF MARKETING TO REVOLUTIONIZE THE CANNABIS & LIQUOR SPACE
SPONF is a up-and-coming leader in the next evolution of digital marketing through social media influencers, storytelling and digital-commerce with the SponsorCoin platform and its highly scalable — smart campaigns and digital-currency.
Essentially, the company "Makes Small Brands Big".
Combined, this allows brands to build and manage exclusive and highly engaged communities of influencers (from pro to nano-influencers) within the social realm.
According to the company's press release, SPONF is now exclusively using their powerful marketing arm to fuel their own brands.
The company will develop its own proprietary brands across multiple industries and all will benefit from the efficiency of its shared technology platform: SponsorsOne.

At the center of SPONF's brand offering is GO Nutraceuticals.
GO and its team has spent the last 5 years developing an all-natural single step infusion process to combine certain of the healthiest botanicals into a raw – whole plant oil product. No chemicals, no heat, no alteration of the natural plant creates an oil "The way mother nature intended".
By preserving the acid (CBDA, CBGA, THCA) contained in the hemp plant, maximum efficacy is experienced as the body's endocannabinoid system can absorb all 120 cannabinoids in their natural state.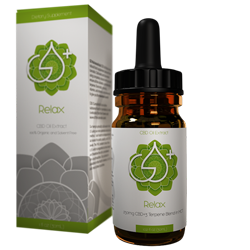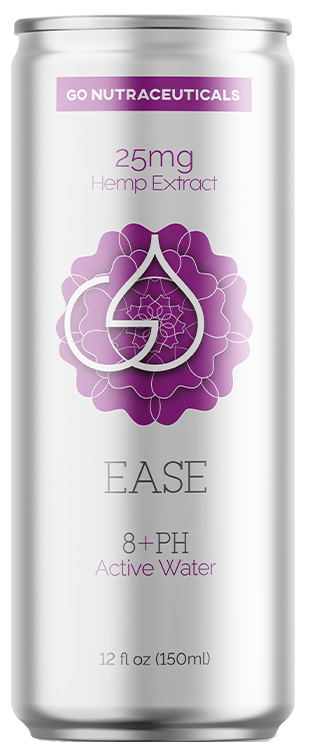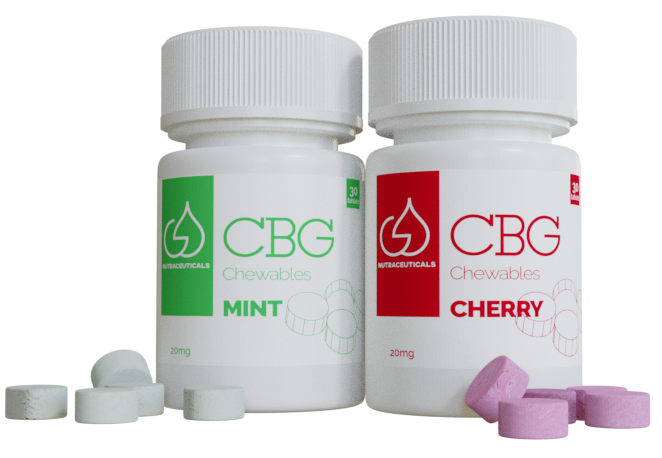 Since it's inception, the brand has expanded to include CBD Oil, CBD and CBG Chewables and Dissolvable Tablets, and GO Water – the first of its kind with a whole plant extraction, all 120 cannabinoids.. Water soluble, not taste no smell just pure spring water.
Some of the product lines in development for the Immune Boost brand are Sleep, Recover, Prepare and Energize.
SPONF recently launched a line of flavored, chewable tablets delivering a 20mg dose of CBG, has now added a CBG sublingual dissolving tablet that delivers 10mg in a very small 6mm size also produced by GO Nutraceuticals. Sublingual dissolving tablets are placed under the tongue triggering much higher bioavailability which results in faster absorption into the body.
PREMIER BEVERAGE CONSORTIUM
Followed by an epic run in SPONF shares, perhaps the biggest and most exciting new venture for the company is it's Recent Acquisition of Premier Beverage Consortium, LLC (PBC)!
Announced in November, the acquisition gave the company an immediate foothold into the the $46.7 BILLION Craft Spirits market.
Some of PBC's portfolio already included Ready-to-Drink infused Lemonades, Whisky, & Craft Vodka.
With plans to eventually roll PBC into the company's new subsidiary, S1 Brands Inc., once the deal was set, SPONF's marketing & branding team was off to the races….
Immediately, the company launched it's flagship product – Doc Wylder's Lemonade with four options: tequila, vodka, Berry & Vodka, & Bourbon.
The company has since secured orders from US Northeast distributors as well as California to be shipped THIS MONTH, set it up to be purchased online RIGHT NOW via Great American Craft Spirits website (buy it out HERE), and landed some of the BIGGEST Grocery chains in the country like ShopRite!
But SPONF isn't stopping there!  With the creative juices flowing, the company is launching more branded Craft Spirits which include..
Smithville 4 Year Straight Bourbon Whiskey is slightly smokey well beyond its years. The nose and mid-palate displays a silky smooth caramelized vanilla profile.  Smithville Bottled in Bond, 6 Year Straight Bourbon Whiskey exhibits aromas of vanilla, smoked caramel, honey, and cream. SPONF is now adding 8 & 10 year aged Bourbons. Read more about it HERE.
SPONF's Riverview Gin is a proprietary blend of Texas Juniper Berries along with select, small production botanicals that expresses the true heart & soul of the west.
The gin market in the United States is forecast to reach $3.04 billion USD (in retail prices) in 2025 states Researchandmarkets.com, October 20, 2020. Read More
4 Corners is an ultra-premium vodka appreciated by every sophisticated Vodka and Bourbon drinker. Texas corn, winter wheat, two-row barley, and Hazlet rye offer the smoothest and cleanest mouthfeel in the vodka category. This is the first Vodka utilizing four grains.
Production of 4 Corners Vodka will be completed in Q1 2021 and made available to retailers and distributors through Premier Beverage Consortium, SponsorsOne's wholly-owned subsidiary. We expect volume shipments in Q2 2021. Read More
THE BOTTOM LINE
SPONF is a proven winner and that's all that needs to be said!
But if we must go further…this company could potentially revolutionize the Cannabis industry by making the first big push of CBG branded products into the mainstream!
"This is an exciting new product that will build offered direct to consumer and through wholesale-retail distribution in the USA," states Myles Bartholomew, CEO of SponsorsOne.
"CBG's unique property has enormous therapeutic promise, making it a subject of great interest for researchers and consumers alike".
The same goes for SPONF's new venture into the Craft Spirits/Liquor Industry! If you couldnt tell, the company has a true knack for branding with Doc Wylder's and Smithville already hitting stores!
All this and more is why this stock is so utterly attractive at bottom barrel 3 CENT prices.
Let's not forget the last time we told you about SPONF at SUB-PENNY PRICES!
It just so happened to hit highs of .11, delivering up to 1,494% GAINS…
Now it's back at the top of our radar with over 272% UPSIDE and a BREAKOUT Chart.  So if you missed it in the past or are new, do not let us say "WE TOLD YOU SO" again!!!
So make sure you put SPONF on your screen RIGHT NOW and Follow on Twitter for all the Updates + Play-by-Play!
We encourage all to read the SEC INVESTOR ALERT before reading our Newsletter.
COMPENSATION: WallStreetAlerts.org has been compensated one hundred and fifteen thousand dollars cash via bank wire by a third party, Legends Media LLC for a one week SponsorOne Inc. marketing services contract. WallStreetAlerts.org does not own any shares of SPONF. WallStreetAlerts.org has been previously compensated a total of one hundred and thirty five thousand dollars cash via bank wire by a third party, Legends Media LLC for SponsorOne Inc. marketing services contracts which have expired. WallStreetAlerts.org does not investigate the background of any third party. The third party may have shares and may liquidate it, which may negatively affect the stock price. This compensation constitutes a conflict of interest as to our ability to remain objective in our communication regarding the profiled company.